Welcome to the UVic Fieldschools project homepage.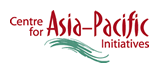 This project was originally developed for the Centre for Asia-Pacific Initiatives (CAPI) located at the University Of Victoria.
Your organization can use this platform to install your version of the project by downloading the source code as a .zip or tar.gz file. Within the download you will also find a default database which can be installed as a starting point for your own organization's fieldschool website.

What is the UVic Fieldschool project?
The UVic Fieldschools Project is an online collaborative workspace that allows teachers and students to share ideas, discussions, documents and blog posts from anywhere on the Internet. This project is based on the popular Open Atrium framework and has been customized for the University of Victoria's Fieldschool requirements. Included in these customizations is the development of public-facing blog pages that allows students to post blog posts to the public side of the website.
Features of UVic Fieldschool Project
The International Field Schools Project extends the popular collaboration system Open Atrium (http://openatrium.com) – a Drupal-based group collaboration platform. The Field Schools website includes:

Hosting of private Field School Classes online,
Sharing documents within each online class group,
Communicating with other students, instructors and CAPI staff through an online messaging system,
Managing an online calendar for sharing important dates and events,
Posting blogs and podcasts from students.
Authors and Contributors
The Open Atrium project was originally created by Development Seed, now maintained by Phase 2 Technology. The UVic Fieldschools modifications were completed in Summer 2012 by Robin Puga, Digiloom. The source code and this page are hosted by GitHub - social coding .
Support or Contact
Having trouble with your installation of UVic Fieldschools? Contact robin@digiloom.com and we'll help you sort it out.